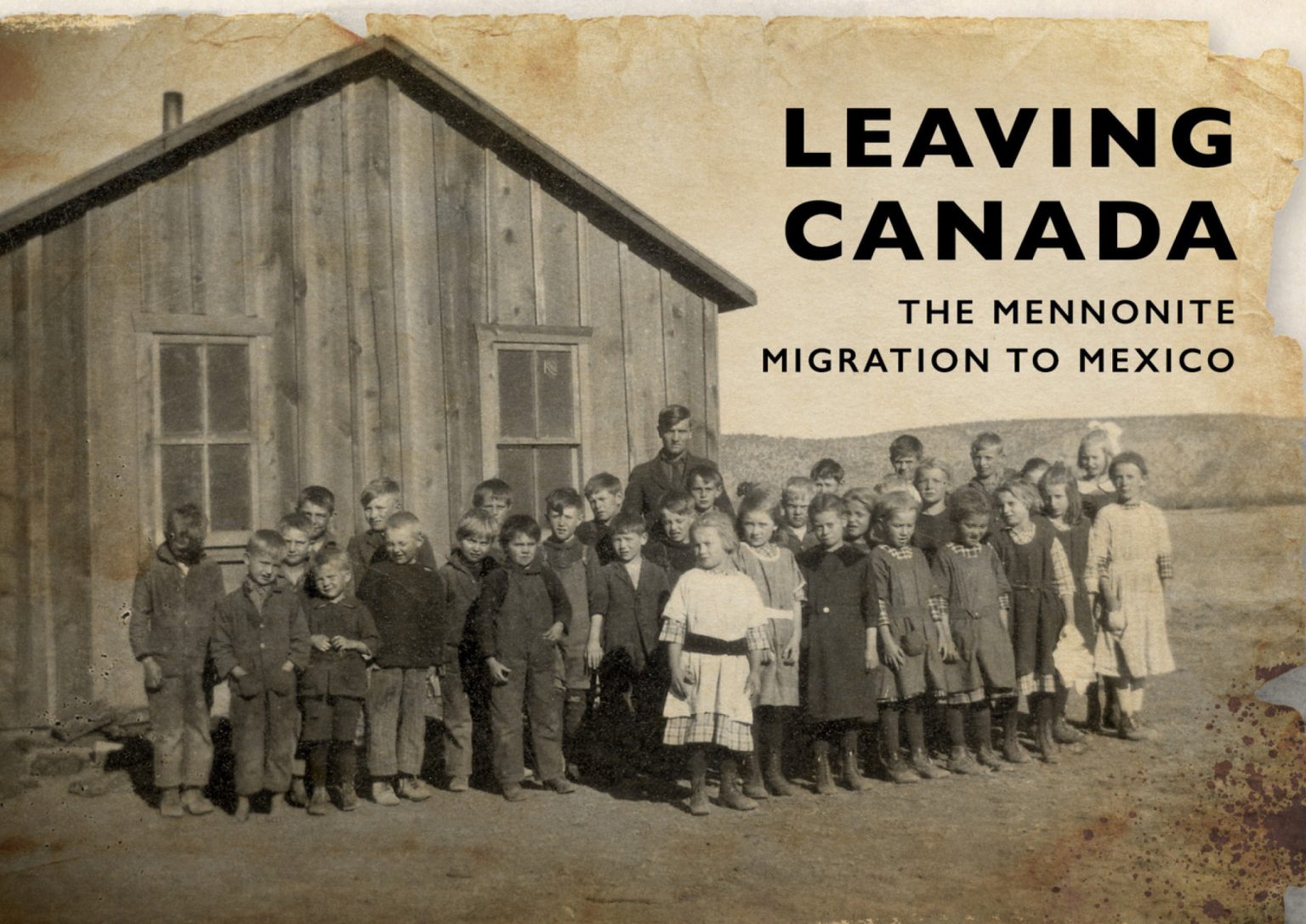 Leaving Canada: The Mennonite Migration to Mexico
On March 1, 1922, a large group of Old Colony Mennonites gathered at the railway station in Plum Coulee, Manitoba, awaiting a train that would take them to Cuauhtémoc, a small town in northern Mexico. "Leaving Canada" tells the story of these Mennonites and the nearly eight thousand others who left Canada in the 1920s to start new lives in Mexico and Paraguay.
"Leaving Canada" explores the history of an ethnoreligious community's determination to preserve its autonomy. It is a story about competing conceptions of religious freedom and of tensions between religious, linguistic, and educational rights on the one hand, and the obligations of citizenship on the other.
Featuring artefacts from Mennonite Heritage Village's collection, historical photographs from public archives and private collections, and original interpretative content, "Leaving Canada" draws on the most current research on the 1920s emigration from Canada. It is crafted to the highest standards in research, content, interpretation, photography, and exhibit design. This travelling exhibit is based on a larger exhibit that was on display at Mennonite Heritage Village in 2022.
The exhibit is a collaboration of Mennonite Heritage Village, the Plett Foundation, and the Mennonite Historical Society of Canada.
"Leaving Canada" follows the migration of Mennonites to Mexico through three main themes:​
Parting Ways
Explores the historical events and social contexts that led to this emigration from Canada, including Mennonite resistance to the changes in public schools legislation in Manitoba and Saskatchewan in 1916 and 1917
New Beginning
Highlights the economic, environmental, and cultural challenges of settlement in Mexico and the adaptation of traditional forms of Mennonite community life to this new setting
Lasting Legacy
Examines the transformation of Mennonite group identity in western Canada, the dispersion of Mennonites throughout Latin America, and the return migration of these "Kanadier" Mennonites to Canada, which continues today
On tour through 2023 and 2024
The "Leaving Canada" exhibit will tour museums, galleries, and community sites in Manitoba, Saskatchewan, Alberta, British Columbia, and Ontario. The schedule for 2023 follows:
Winnipeg, MB – Mennonite Heritage Centre Gallery
March 10 – April 29
Hague, SK – Saskatchewan River Valley Museum
May 5 – June 22
Waldheim, SK – Waldheim Rec Center
June 23 – July 7
La Crete, AB – La Crete Mennonite Heritage Village
July 13 – August 25
Abbotsford, BC – Mennonite Heritage Museum
September 8 – November 9
Taber, AB – Taber Public Library
November – December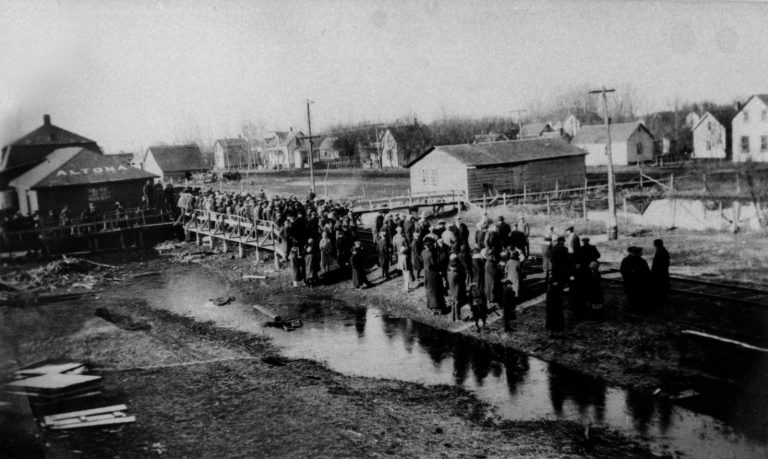 Information for exhibitors
The "Leaving Canada" travelling exhibit is comprised of modular components, creating an easy-to-install, engaging exhibit flexible enough to fit a wide variety of spaces. Download our brochure for information about the exhibit components, to view sample layouts, and for information about hosting costs, promotion, and programming. View our interactive online gallery to explore sample layouts in more detail!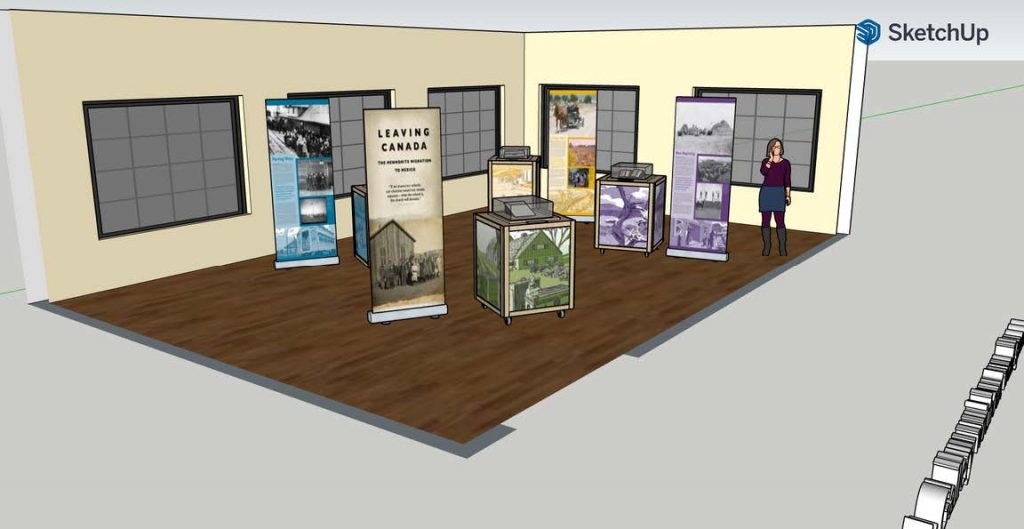 Contact us for bookings or for more information
Exhibit bookings
Jeremy Wiebe (Treasurer, MHSC)
treasurer@mhsc.ca
204-558-9432
Exhibit content
Andrea Klassen (Senior curator, MHV)
andreak@mhv.ca
204-326-9661, ext 226