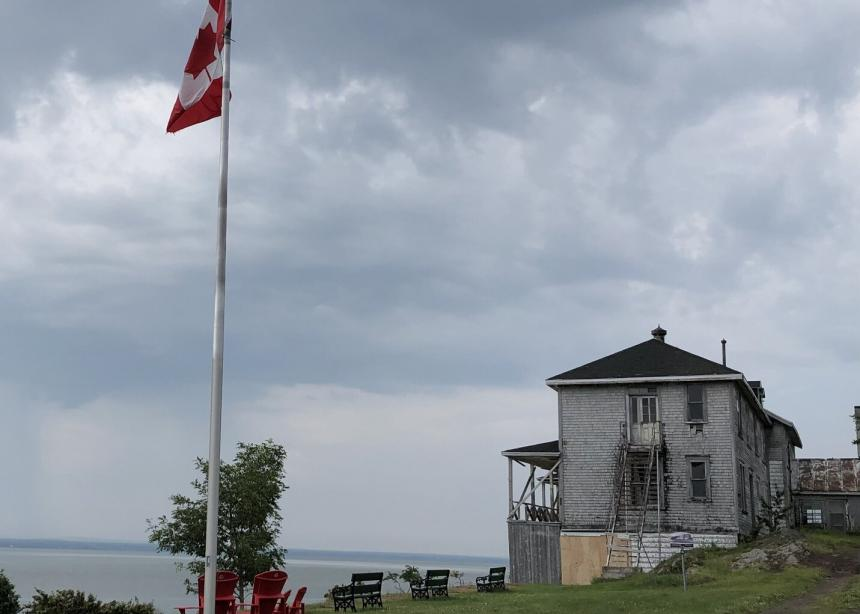 When Mennonites came to Canada by ship between 1923 and 1930, their first stop in their new country would have been at Grosse Isle, located in the middle of the St. Lawrence River about an hour east of Quebec City.
That's where all ships coming from Europe anchored so doctors from the island could board and inspect passengers for communicable diseases like smallpox and typhus.
Passengers who were ill were disembarked to be quarantined on the island until they were well enough to continue on to Quebec City.
Grosse Isle is sometimes called "Canada's Ellis Island," but the comparison is not correct.
Unlike at Ellis Island in New York Harbour, Grosse Isle was not the place where immigrants were processed and admitted to their new country. That happened in Quebec City, where the ships docked.
Grosse Isle was created as a quarantine and medical inspection facility in 1832 to keep diseases out of Canada. It operated until 1937.
During that period of time, four million people were processed at the island, with one million spending time in quarantine there.
Their deaths are commemorated by a large Celtic cross, erected in 1909, that looks out over the St. Lawrence River. A plaque in English, French and Gaelic states it is in "sacred memory" of those whose "sorrowful pilgrimages" ended in death on Grosse Isle.
"Memories of Migration: Russlaender Tour 100" participants toured Grosse Isle yesterday.
The tour took them to the disinfecting and shower building—including a mock medical inspection that involved sticking out one's tongue—the hospital, a church, bakery and hotels for quarantined passengers. (Separated into first, second and third classes, of course!)
A few tour members had memories or records of parents or grandparents passing through Grosse Isle.
Some of the guides were dressed in period costume, including one who played the role of a music teacher. After teaching tour participants a short local ditty, she was asked if the group could sing a song of their own: The Doxology.
When the last notes wafted to the rafters, all the music teacher could say was: "Wow!" 
John Longhurst is a freelance writer from Winnipeg who is blogging about the tour.